Publications

Summer 2003 Newsletter
Kathi Littmann Discusses Outputs From LAUSD 2002 Interagency Workshop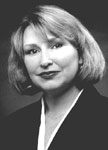 NSBN's now year-old interview of Kathi Littmann, formerly the construction chief for the L.A. Unified School District, followed the District's 2002 interagency forum that began a dialogue on LAUSD's phase II school construction priorities. The day-long event brought together over 100 stakeholders and agency representatives to evaluate the District's then 85-new-school program and envision a direction for the next phase of school building that could be leveraged into massive neighborhood improvement throughout the L.A. basin-an unrealized agenda.

What do we call this workshop today?

This was an interagency workshop to develop the process for the next round of the master plan-how do we do this in the sort of interagency and public collaborative process that we didn't get to do last time?

Who was invited?

Representatives from over 450 different organizations-state, city, and local agencies, non-profits, and committees, which, in some way, shape or form, are charged with developing the infrastructure for greater Los Angeles. We had a pretty good turnout. A little over 100 people came and participated.

What were your expectations?

Our first expectation was to align our views of where we are and where we're going. Our second was to establish more personalized connections with people that will help as we continue through the process. The end goal is to get some concrete ideas that we can feed back to the agencies and get their commitments to stay with us. We want to work through the conflicts and goals that are natural with the different objectives of the various organizations.

What were some of the themes that came out of this?

One common theme, delivered loud and clear, was to increase the communication. It needs to be more consistent and at a broader level of constituents. Another theme I heard clearly was to have a better definition of who the community is and who the stakeholders are. This will facilitate bringing in people who currently wouldn't even think to participate in the process. The other common theme is the willingness of people to collaborate and become partners in developing master plans for our communities as opposed to everyone looking out for their own interests. I didn't hear a single representative at this meeting say it was too hard or that we weren't willing, or that they weren't willing. I heard a recognition that it is hard, and that they are willing to hang in there with this. So, I thought that was very encouraging.

What's changed from the point of view of LAUSD from when you came aboard a couple years ago to now, and how difficult and how challenging is the pain, or getting over the pain?

It's not going to be easy. I don't think there is anything about this that's easy, because right now, you identify one mountain at a time, and you figure out whether or not you are going to move the mountain, climb the mountain, or go around it.
I think there are two main differences at LAUSD now. One is that we have people with the technical and professional capability to engage in the discussion. And second, we have support from Superintendent Romer on down to proceed with this master plan. There is a clear and unambiguous message from Superintendent Romer, Caprice Young, and Jim McConnell, that this master plan is not only desired, it is a required way of putting schools into the community.

You also had the state safety board and the state architect attend?

We had some extraordinary participation. Steve Castellanos, the state architect, attended the workshop. We talked about how these workshops are the informal conversations that lead to more creative and more productive forms of collaboration. He is very supportive. We also had a number of elected officials and senior staff that came on their own from various municipalities-not only those inside LAUSD, but also from other districts. That's very encouraging.

Elaborate on some of the mountains that you have to take on, one at a time.

There are different funding and delivery rules, regulations, and legislation for each one of these various agencies. The hoops that the parks department or the library department, for instance, need to jump through to meet their funding requirements and specifications for what they build are very different from what the school district has to do. The things they are competing against also vary.
We must work within the goals and objectives from the various agencies and find a way to acknowledge that some of those conflicts just exist. Sometimes it just requires some give and take, and there are no resources for paying for the senior managers, the leadership, the legal research, and the legislative initiatives that it takes to make those mountains move or to get around them.
Whether it's waiving a charter or finding a more reasonable interpretation of the public education code about how delivery methods are utilized, eliminating restrictions—like being too specific about classroom sizes—requires focused and intelligent people to get the authorization to change those things. That takes time, money, and planning.

In the school bond proposed by LAUSD for the November ballot, there are set-asides for early childhood education, and for drug use prevention and other things. Give us a sense of how this all fits together and supports what you were doing here today.

Well, each one of those set-asides was specifically designed to take advantage of other initiatives, whether it was bond measures or other leadership initiatives. It may be a bond measure to provide for health care, or it may be a non-profit group that is focusing on after-school care. It's about leveraging all of their efforts and energies through the use of our up-front investments and investments in the end result to get a little bigger bang for the buck.

Is the planning money there to leverage this money?

There is some planning money there, and we're hoping to tap into other planning money, so that, together, there is money for us to provide resources to come to the table. We're hoping to secure more funding so that there's an equal party on the other side of the table in getting this thing done.

Last question. This is the beginning of the collaboration for the use of the next set of bond funds. Three to five years from now, what are the results we should want to expect from today's initial discussions.

I would like to see two specific results: The first result is that I would like every stakeholder in the Los Angeles Unified School District to have, in their hand, the long-term master plan for their community as it relates to a school. They should know where the vision is and where the goals are. They also should know who to talk to, who to influence to help them get to that objective and that they helped develop the plan—it's not something that we sent out and that they held on to. The second thing I would like to have three to five years from now is, for everyone that attended this workshop, to have a success story.
Within their agency, or their elected office, there was some piece of the pie that they have been able to get to in a collaborative manner to deliver something that we would have otherwise missed. So, I want individual success stories and I want everybody to have a shared vision of where we need to go with this.